Submitted by

isport

on Wed, 03/09/2016 - 11:32
Pep Guardiola's move to Manchester City will be completed when the current Premier League season ends as the Spanish manager is going to replace Manuel Pellegrini at the Etihad Stadium and Sergio Busquets has recently said that he could be tempted to join the Premier League club as the highly rated defensive midfielder would like to work alongside Guardiola once again.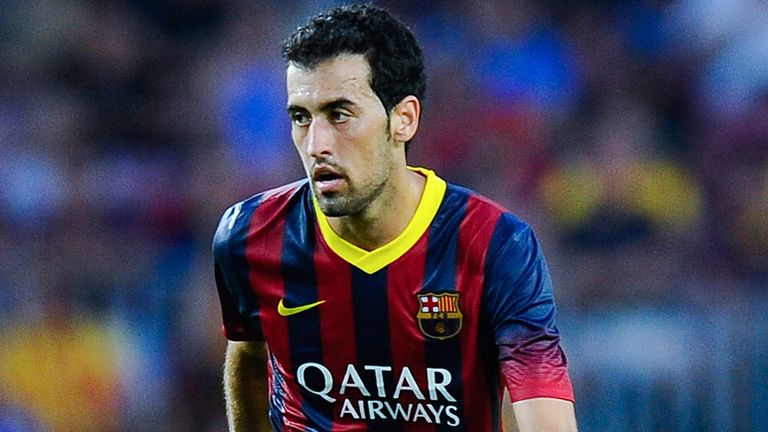 "I have always said there are just two people who could make me change my decision to stay at Barcelona. One of those two people is my wife. And she is happy here right now, so I don't think there will be any issues on a personal level. On a sporting level, that other person is Guardiola. It's clear that I owe Pep a lot and I would be honored to work with him again." Sergio Busquets during a press conference.
Sergio Busquets is one of the key players of Luis Enrique in Barcelona and the Spanish midfielder has turned into one of the most highly rated players in his position.
Even though he not is as flashy or exciting in comparison to his teammates but nonetheless, Busquets has played a huge role in the success that Barcelona has had in these past few years. He is noted as a big game player - always coming to the fore in the important 'El Clasico' matches against Real Madrid, which has to feature on a list of any football fan's go-to-watch wishlist - click here to see if there are any tickets left for the next one!?
The Spanish midfielder doesn't really have any reason to leave Barcelona and he will probably continue performing in Camp Nou for a few more years and continue to add more titles to his collection but there is a possibility that Busquets could make a move to Manchester City in the future depending on how things go for Pep Guardiola when he joins the Premier League club.
Even though Pep Guardiola is generally considered to be one of the best managers in the world, this doesn't necessarily guarantee that when he arrives to Manchester City the club will start to win major titles as this will depend on a number of other things as well but if things get tough for Guardiola at the Etihad Stadium, Busquets could opt to join the Premier League club and help his former manager in his new venture.