Submitted by

content

on Fri, 03/27/2020 - 05:43
Barcelona legend Rivaldo has said that his former club have yet to improve under the guidance of Quique Setien. The Blaugrana have won their last four La Liga games under their head coach but they were far from impressive against Napoli in the Champions League where they settled for a 1-1 draw on the road.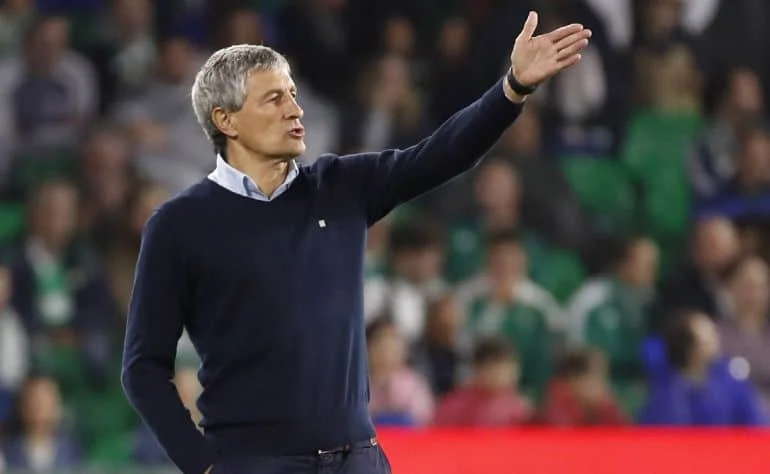 Speaking on Betfair, Rivaldo said that there have been no improvements in the style of play under Setien and the new system sees the manager overly dependent on Lionel Messi to make the difference, he told: "They are yet to improve under new boss Quique Setien and the team haven't truly found their best form this season. They have great players but they need to be much better in possession. They also need to shoot more from outside the box to surprise their opponents.

"They are playing with a new system which makes them even more dependent on Messi, as he is responsible for making a difference with his dribbling, shooting from outside the area and combining with teammates. But as we saw against Napoli in the Champions League this week, Messi is targeted by opponents and if he doesn't show up the team immediately feels it."

Barcelona struggled to find regular scoring chances during the first leg of the Champions League round of 16 clash at Napoli but they managed to grab the away goal. Still, they have plenty of work to do for the return leg, considering the Serie A outfit are playing with plenty of confidence under their belt after the turnaround with manager Gennaro Gattuso.

The Catalans currently have a two-point advantage over Real Madrid at the top of the league table following the latter's shock 1-0 defeat at Levante. They are scheduled to face Los Blancos in the El Clasico this weekend and the game should be closely contested. Barcelona have won five of the previous six meetings at the Bernabeu.