Submitted by

content

on Thu, 10/26/2017 - 11:37
Andres Iniesta is one of the iconic figures of Barcelona of the past decade as the Spanish midfielder joined the youth academy of the club at a very young age and from there on out, he has been marking his name as one of the finest footballers in the sport.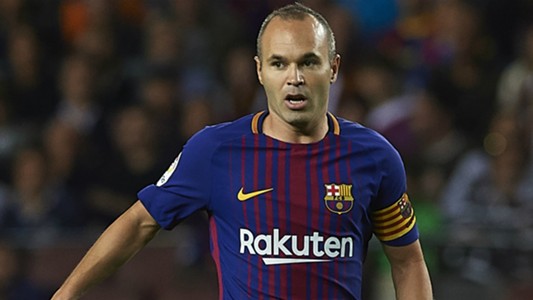 Even at the age of 33, Iniesta is regarded as a top performer who can get past players who are much younger.
Recently, there have been talks concerning the future of Andresiniesta as the veteran midfielder has a contract in Camp Nou which extends until June of 2018 and supporters of the club as well as the president himself want to see Iniesta signing a new contract extension but the talented midfielder appears to be delaying a renewal of his deal.
"Talks have been underway for a while, things are going as they're going and my only desire is to have a great season, to be at my best and to win things with the club. This is my home and whether I continue or not, it's not something which is distracting me."

"It's normal in my situation to assess things, but we will see. I'm focused more than ever on my work. As for my personal future, we will see. The most important thing is on the pitch, like today. I'm thinking about doing well, performing, and my head, heart and body will decide what comes next." Barcelona's Andres Iniesta said.
It seems like Andres Iniesta just wants to focus on this new season which kicked off only a few weeks ago and does not have any desire of focusing on anything else which might distract him from doing his best, especially in this season of 2017-18 where their rivals Real Madrid are the current champions of not only La Liga but also of the UEFA Champions League.